If your athletic facility is being used for deadlifts, cleans or heavy squats, then you need a flooring system built to withstand the abuse these areas will take. CBA Sports will custom design your training area to be both safe and functional. We offer both stand alone maple and rubber crash platforms as well as "built in" floor systems that uniformly fit with the rest of the area eliminating a profile difference and opportunity to create a trip hazard.
Maple and rubber platforms
Custom built utilizing northern hard maple and extra dense rubber, these systems can be moved to fit your existing facility. Add a custom logo to define your team or area!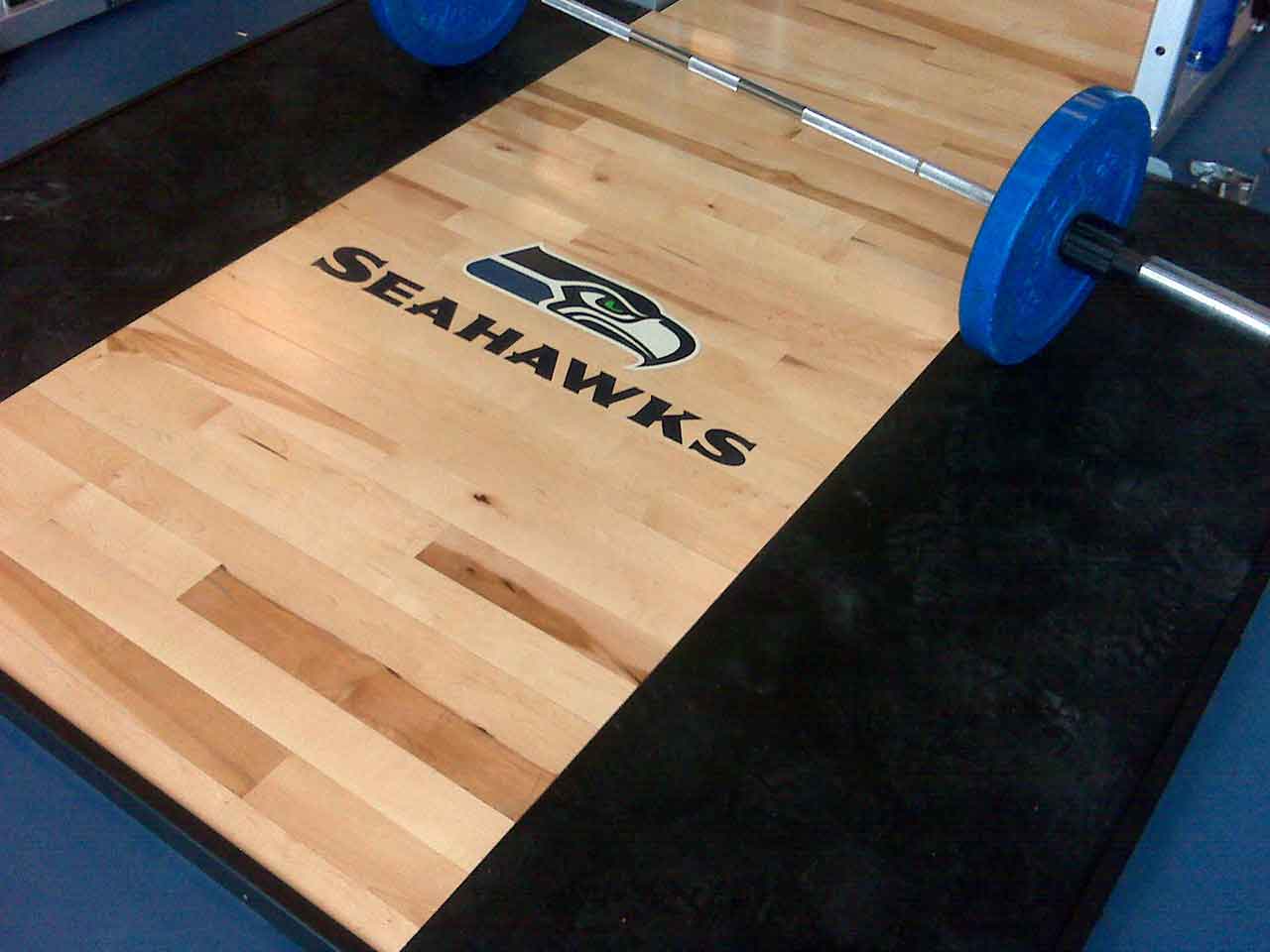 The modular 2' x 2' x 1" tiles can be placed over your existing floor, saving time and money. These tiles are easier and faster to install than traditional glue down floors because no adhesive is needed. In addition, the unique dowel rod fastening system gives you the ability to quickly move or replace tiles as desired.