All of our flooring systems are designed for safety, performance of the athlete, and the long term program requirements of the facility. Through the independent performance, safety, and structural testing, we have more surfacing options that meet or exceed DIN Certification than all of our competition combined.
Performance wood floors systems are divided into three categories:
Fixed systems – These systems are designed for peak structural integrity.
Floating systems – Designed for the maximum amount of shock absorption for the athlete.
Fixed resilient systems – These are hybrid systems designed to maximize both the performance for the athlete and the structural integrity for the facility programming.
Fixed Systems
Power Strip: An anchored sports floor system providing stability with fast and quiet play, consisting in general of a vapor barrier, grooved underlayment, steel encased nailers, concrete anchors, and maple flooring.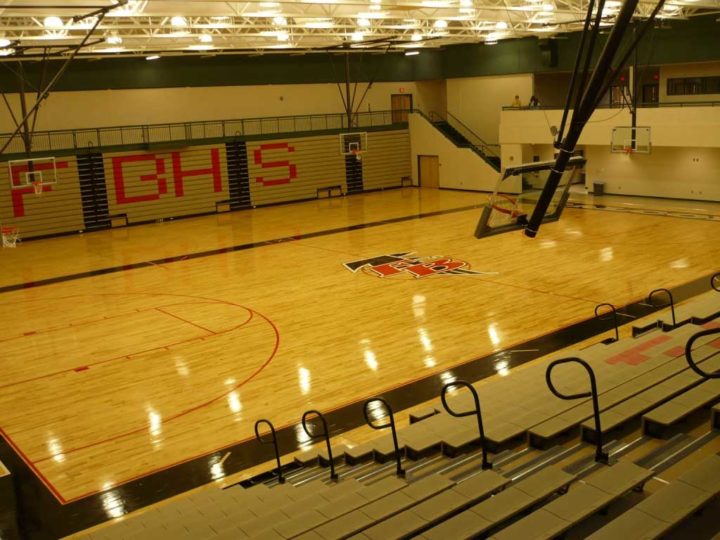 Floating Systems
NeoShok: A floating sports floor system with high resiliency and uniformity, consisting in general of a vapor barrier, NeoShok resilient pads, wood subflooring, and maple.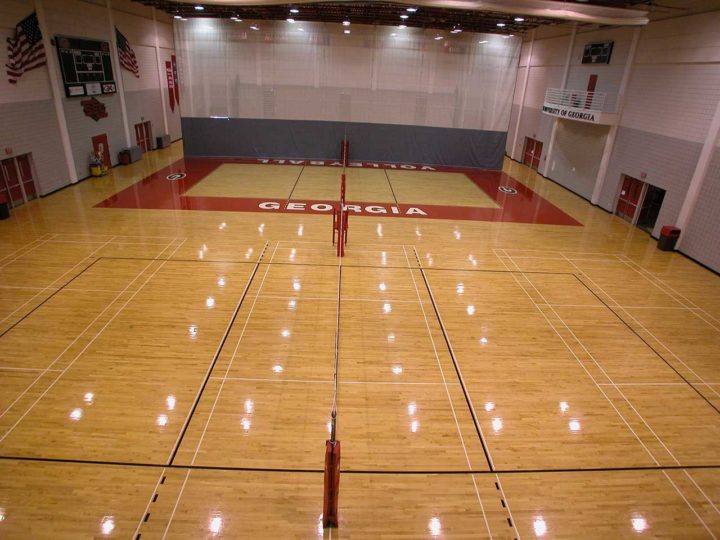 Fixed Resilient Systems
Focus: A resilient anchored floor system providing a unique subfloor and cushion design that enhances play for athletic activities while engineered for heavy non-athletic loading, consisting in general of a vapor barrier, pre-manufactured subfloor panels, continuous lineal-resilient cushioning, anti-squeak clip and pin anchorage and maple flooring.