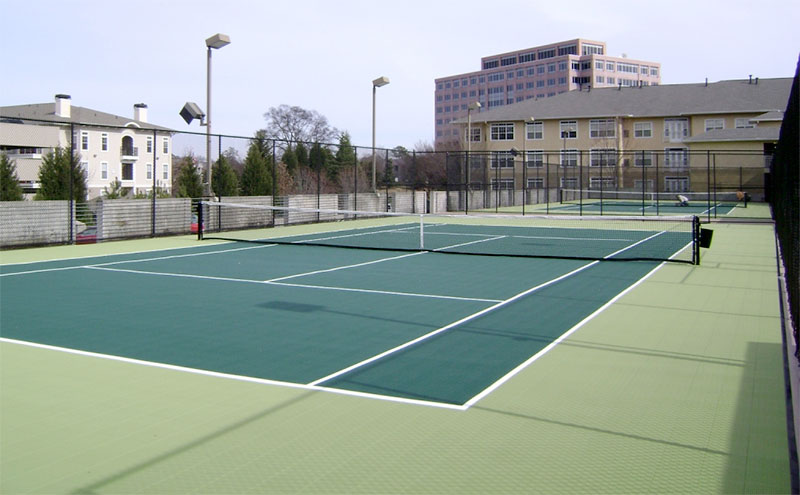 When you think of tennis, most of us picture the traditional hard asphalt or concrete base with acrylic paint for the court and lines. Tennis court construction and surface options have come a long way over the last two decades; from modular cushioned courts that provide shock absorption and superior multi-sport use, to hybrid synthetic systems that will not crack and can be adjusted for ball speed to suit your preference and style of play. Although these newer athletic surfacing systems can have a higher initial construction cost, they have a lower life cycle cost as there is little maintenance compared to traditional hard courts.
The best acrylic coating products featuring 100% acrylic latex combined with the highest quality raw materials that provide a world class playing surface. Whether you are building new courts or refurbishing existing courts, our network of professional court contractors can help you determine the best acrylic system for you.
Rich, Vibrant, Fade Resistant Colors that provide the concealment of patch work or previous acrylic coatings.
Most cost effective Recreational Coating products based on pricing and coverage rate.
Advanced quality control procedures assure superior finished products and our experienced technical staff provide any and all technical assistance as needed, whenever and wherever.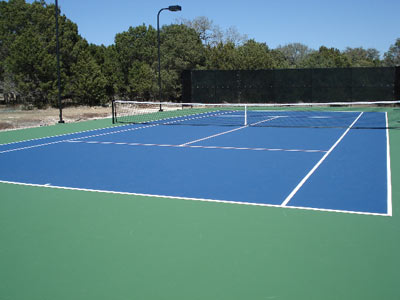 At last, a true crack repair product that is 300-400% more successful than traditional crack repair methods. The ultra-aggressive adhesive combined with a highly flexible fabric isolates the crack and provides a budget friendly solution for cracked courts.
Long term repair solution
Combines expansive fabric with ultra-aggressive adhesive
Waterproof