You've made a big investment in your new athletic flooring so why not protect it for longer life? There are now more options than ever to suit your floor and programming needs. The use of tables and chairs, food service and street shoes can all affect your new sports floor surface and should be considered prior to utilizing your facility for events that have these as part of the programming.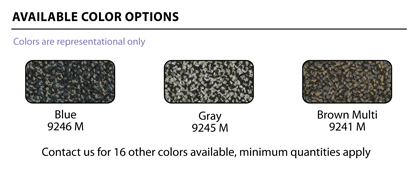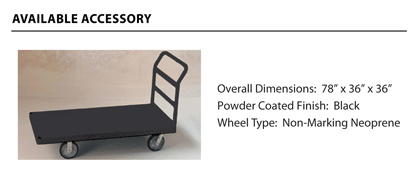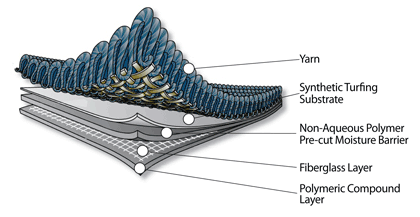 Earn additional revenue for your facility while protecting one of your most valuable assets, your playing surface. This easy to install solution is perfect for meetings and ceremonies of all types. The surface comes in several color options and is as attractive as it is durable. 3'x6' sections make installation and dismantling quick and easy for all.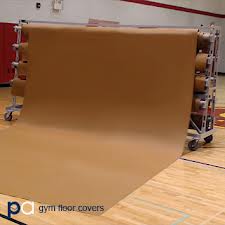 Manufactured so that there's more coating on the top for durability and less on the bottom for better grip to your floor. Fabricated to your required dimensions suitable to your facility's needs; comes in 37, 27 .26, 22, 21, 18 and 13oz fabric options for your program and budget requirements; treated to protect against mold, mildew and odor causing germs, portable storage racks and tape dispensers options available; comes in a wide variety of colors.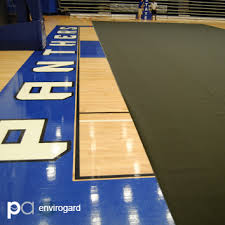 Enviro Guard Protective Cover
Made from 75% recycled materials. Lightweight and durable; looks and acoustically performs like carpet; highly resistant to tears, rips and stains; has moisture wicking properties to absorb spills.