Sport Court Modular Surfaces
Sport Court gymnasium flooring is the best choice for a low maintenance and cost flooring system. Nobody has done more of these installations in the southeast than CBA Sports. Over the last 28 years, CBA Sports has installed over 800 Sport Court modular floor systems at universities, public and private schools, park and recreations, YMCA's, B&G Clubs, churches and private facilities. Pound for pound, Sport Court modular systems are the best value for the investment and are utilized at the highest level of sport. Call today for more information or make an appointment at our Norcross showroom to see why Sport Court is the leader in athletic flooring.
3 day installation
Can be installed over many existing surfaces
Truly multi-purpose
Is not affected by water or moisture
15 year manufacturers warranty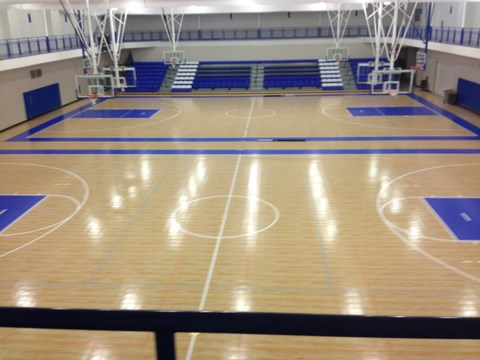 A beautiful wood look high-performance flooring system ideal for school gyms, private schools, and church activity rooms, Response Maple Select features SportGuard™ advanced surface technology , a high gloss and durable polyurethane top coat that extends the life and look for years of service. Response HG can be retrofitted over most existing surfaces, including VCT/VAT and concrete, to provide resilience, safety and performance that requires no adhesives or anchors.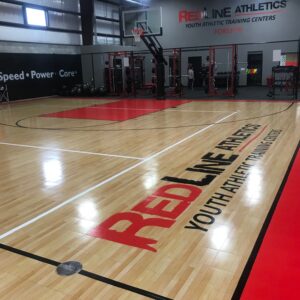 For nearly three decades, Response has been the choice of both NCAA and USA Volleyball, with nearly every championship from the Juniors to the Olympics being contested on this surface. Response is also used worldwide for high level basketball facilities as well as Futsal. Response provides superior performance, traction, and shock absorption and is suitable for nearly any sport at any level.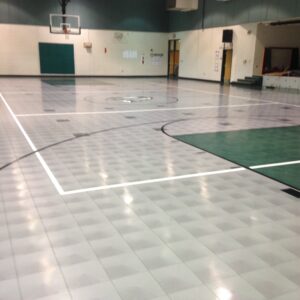 Defense is a proven performer for every type of activity. Its low cost makes it an excellent surface for elementary, middle school gyms and activity centers, and the wide range of color options make it possible to customize any space for everything from four-square and dodgeball to basketball and volleyball.