We've come a long way since the hard, unforgiving days of the infamous Astrodome. Today's turf systems are engineered to be as forgiving to the body as they are realistic to view. We've heard many professional players claim that their career could have been extended by 25% had they had the benefit of performing on the synthetic grass that is now in play.
These systems continue to advance in both the turf design and construction. From rubber infill systems that are the most common today to new polyblend systems that do not require the crumb rubber that fills your locker rooms after practice. Advancements in sub-base construction and drain systems are also advancing giving your field a longer life span than ever thought possible.
Be it football, soccer, baseball or lacrosse, your field is going to take abuse on a daily basis. Selecting the right product and construction process for your project is going to make the difference between a field that will perform well, drain properly and excite your players to be on the turf.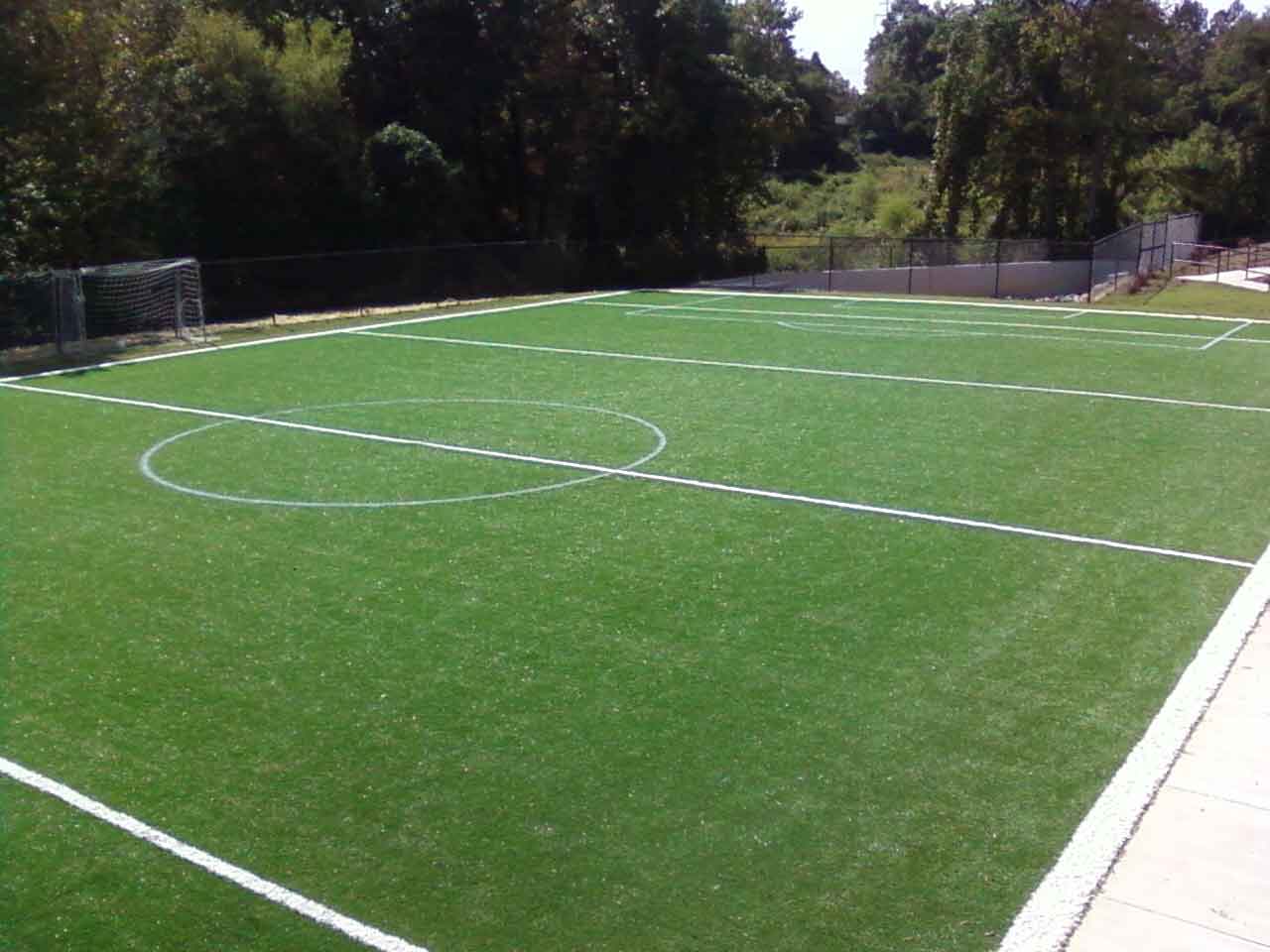 We are constructing more play area now with synthetic turf systems than ever before. From daycares to elementary schools, churches to Boys & Girls Clubs, the need for low maintenance, safe play areas are higher than ever. Creating a green space that is both functional, durable and esthetically pleasing with systems that look and feel like real grass is now more affordable initially and actually save costs over natural grass thru its life cycle. Contact us for playground turf design in the Southeastern US.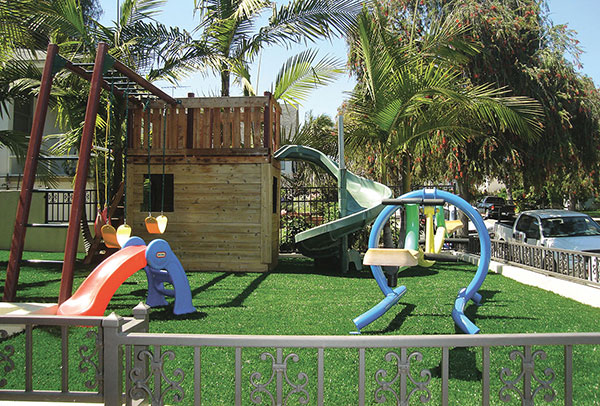 Adding a golf green to your facility, apartment complex or even your home can bring a new dimension and added value to your property. CBA Sports follows USGA guidelines when designing and constructing its greens so that you have a space that you can practice what you would normally find on any course. Utilizing a non-infill nylon surface, these greens will put uniformly in all directions without tracking like you get on other systems. We can even stimp your green speed to match your favorite course. Standard and custom designs available.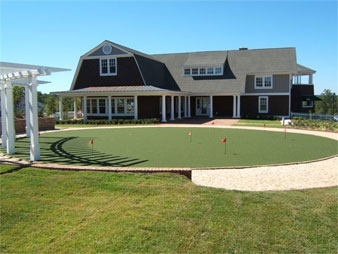 CHECK OUT OUR
COMMERCIAL & RESIDENTIAL SYNTHETIC TURF!