Our outdoor surface systems are designed to play and perform like our high quality indoor floor systems. It's like having a high performance gym floor… outdoors! With our outdoor surface options, you will get industry best performance; from accurate ball bounce, traction, shock absorption to overall safety. With the stops, starts, pivots and jumps that define today's athlete both young and old, why play on hard unforgiving surfaces that can cause short and long term injuries?
SPORT COURT POWER GAME
Our premier outdoor basketball court surface has been independently tested to prove it's unmatched in safety and performance. Recently approved as the ONLY outdoor surface for the new 3 on 3 Olympic Games basketball format! If the International Olympic Committee trusts their world class athletes on this top-of-the-line system, wouldn't you trust yours?
SPORT COURT SPORTGAME
SportGame™ is the advanced athletic surface technology for multi-sport play. The Patent Pending design provides excellent traction and low abrasion for safe play at an affordable price. The Lateral Forgiveness™ helps to reduce joint stress and fatigue without sacrificing ball bounce and response.
The Lateral Forgiveness™ helps to reduce joint stress and fatigue without sacrificing ball bounce and response.
Basketball Backstops
Sport Court has designed professional quality in-ground basketball systems that ensure the best in performance and safety. Our Slam Systems feature superior corrosion protection and an advanced height adjustment system for easy use by players of all ages. Tempered glass backboards deliver pro-level ball rebound, and the included backboard and pole pads provide increased safety.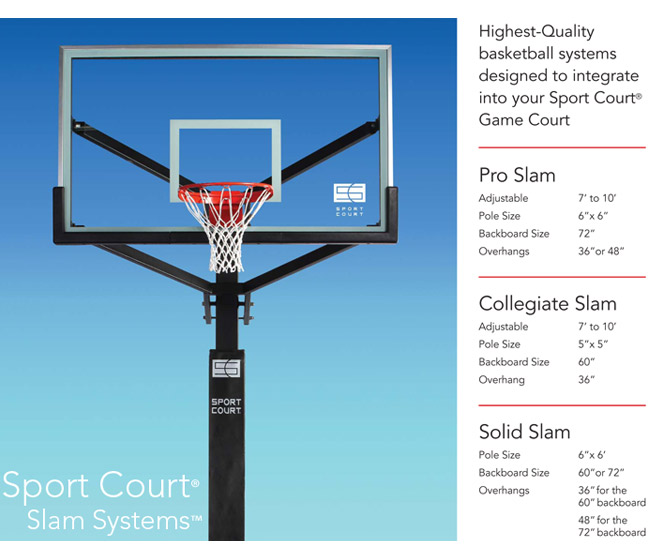 Light Systems
Extend your playing time with Sport Court Light Systems. Our lighting solutions let your family play a set of tennis or game of H-O-R-S-E well after the sun goes down.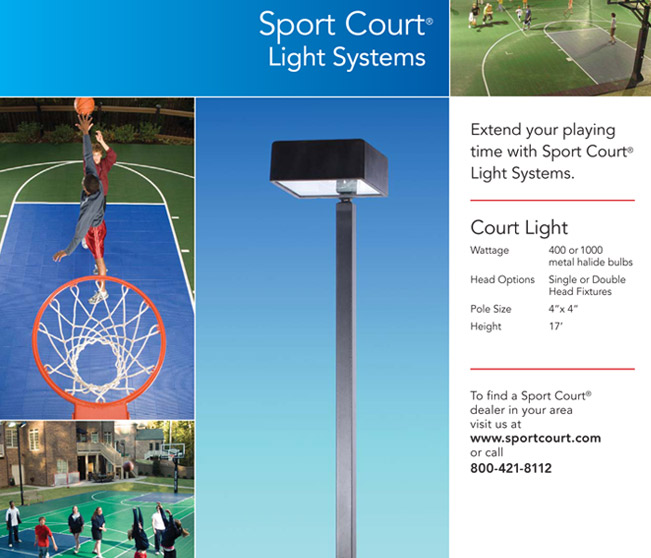 Ball Containment
Keep the fun on the court with Sport Court Ball Containment. We have developed a unique system that utilizes a soft-fence netting that delivers years of attractive protection for your court. The netting and horizontal and vertical framework are designed as temporary structures, as opposed to more costly and permanent chain-link and other fencing.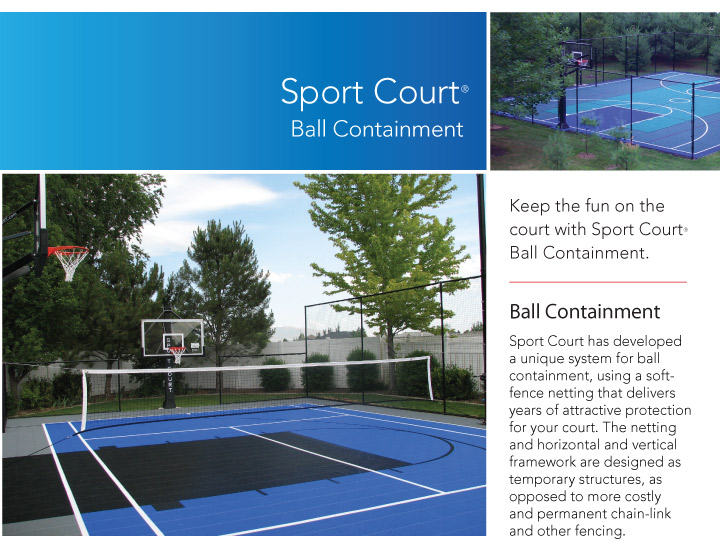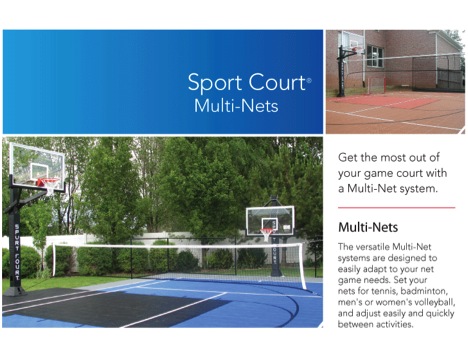 Fun Packs
Sport Court Fun Packs provide you with a wide range of the highest-quality balls, racquets and other gear - everything you need for maximum enjoyment of your backyard court.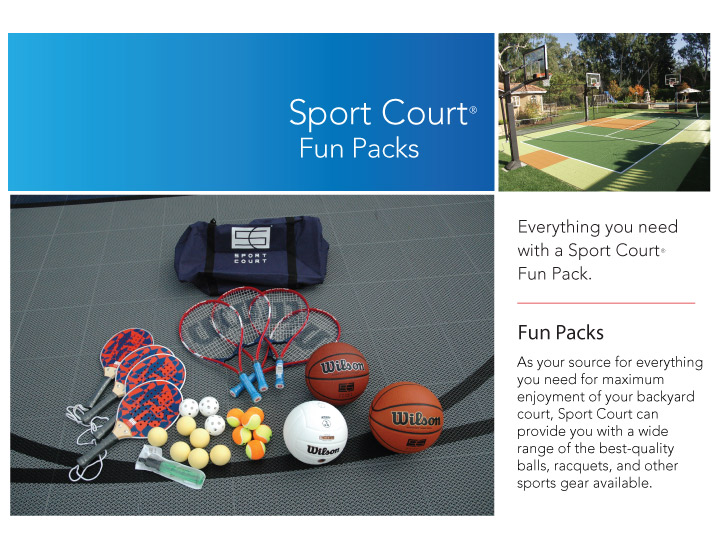 Sport Court Basketball Court Design Gallery