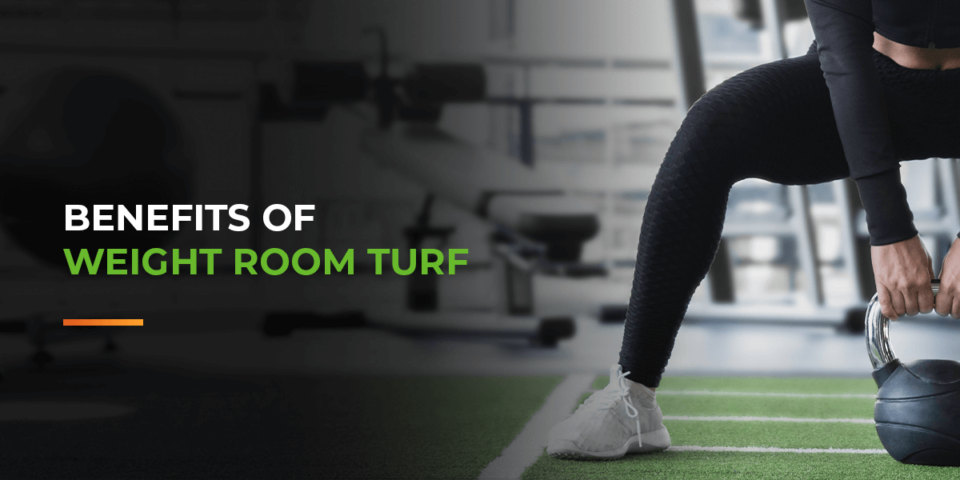 Artificial turf isn't just for stadiums — it makes an excellent surface for weight rooms and CrossFit gyms. Turf's unique properties can enhance your clients' workouts.
Pros of Artificial Turf in a Weight Room
Gyms have turf as a durable alternative to traditional weight room surfaces. Athletes can drop heavy weights on artificial turf without causing any harm. They can also decrease their chance of injury through training on turf. The forgiving surface encourages athletes to stay in the correct position when performing exercises such as lifts, where feet must remain planted, and pivots.
Advantages of Training on Artificial Turf
Adding turf to a gym offers opportunities for different exercises that make your clients fitter, faster and stronger. Turf allows them to try new activities such as sled pushes or exercises using sliders. When athletes challenge their bodies in different ways, it helps them gain muscle and improve recovery times. The outstanding stability of the artificial turf also makes slips and falls less likely, leading to fewer injuries.
Athletes also put less pressure on their joints when they run and lift on the cushioned artificial turf. That can reduce soreness after a challenging workout, preventing overuse injuries and nagging problems like shin splints.
Indoor Turf and CrossFit
CrossFit gyms offer high-intensity workouts to members looking for next-level fitness instruction. CrossFit athletes do precise movements that often demand balance, flexibility and power. They need a forgiving surface to perform those movements on — that's where artificial turf comes in. The benefits of using turf for a CrossFit gym include:
Low maintenance: Artificial turfs demand less maintenance than many other types of flooring. You can devote less time to cleaning, allowing employees to invest time in other needs around the gym. Turf is easy to disinfect, lessening the chance of spreading germs.
Great traction: Many CrossFit moves require explosive movements, and athletes need excellent balance when they do them. Turf gives every athlete fantastic traction to keep their balance and perform actions fast while emphasizing form.
Affordability: Every gym wants to keep costs low to maintain reasonable membership prices. You can upgrade your flooring at a fair cost when you choose artificial turf.
Learn More About CBA Sports Weight Room Athletic Turf Installation
We provide and install turf with expert service. Let your clients experience the benefits of turf for a weight room firsthand. Visit our CrossFit gym turf page to learn more, and call us today at 770-797-9990.