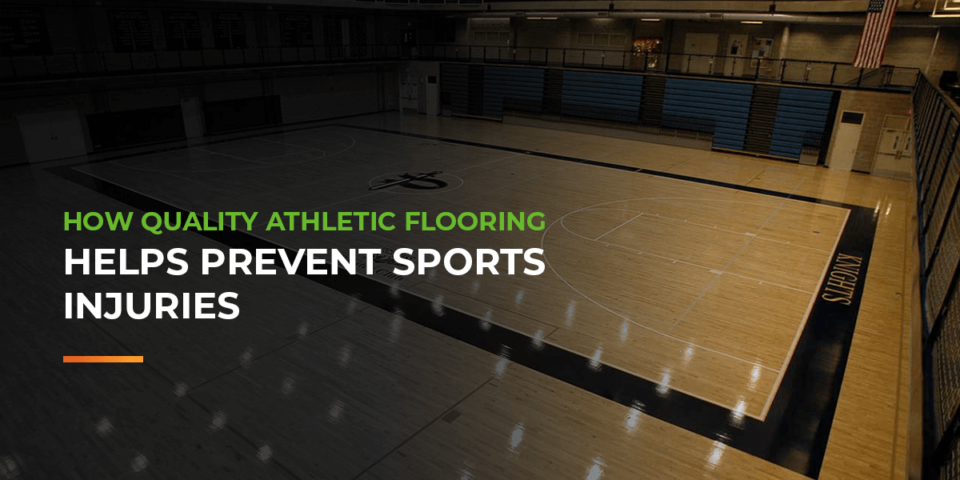 Many fans and athletes don't consider the flooring materials or specific maintenance routines their facilities have in place. However, quality athletic flooring in schools, gymnasiums and multiuse areas facilitates successful competition while ensuring players' safety and comfort.
How Gym Floors Keep Athletes Safe
Injuries can occur in any setting, regardless of the sport. Someone may fall awkwardly, land on their ankle wrong or collide with another player. Premium sports flooring may not stop all injuries, but it can help decrease their likelihood.
The American Society for Testing and Materials has specific flooring requirements to overcome sports injuries. They create these regulations to ensure high-quality gym floors that keep athletes safe. The benefits of quality sports flooring include:
Joint protection: Floors with shock absorption of 22%-40%, depending on the intended use, will decrease long-term joint problems in athletes of all ages. 
Improved traction: Quality flooring will provide adequate friction, reducing the chances of falls, slips and trips, which lead to twists and tears.
Noise reduction: Correctly installed athletic flooring will allow for little noise, improve focus and eliminate distractions for players.
Dangers of Not Maintaining Your Hardwood Gym Floor
It is wise to create a routine maintenance schedule to keep your hardwood gym floor in great shape for years to come. This schedule will allow you time to clean your flooring and preserve it for continued use. Consider resurfacing services to rejuvenate your floor for safe use and high-quality materials.
Without regular maintenance, your floor will become susceptible to deterioration and damage. This will decrease your gymnasium's visual appeal and cause your floor to lose its top wear layer, leading to injuries and a decreased lifespan. Over time, the floor will become too dangerous to use.
Trust CBA Sports as Your Sports Construction Specialists
Whether you are looking to install a new, premium athletic court or need help maintaining your current one, have confidence in the CBA Sports professionals. We only use the finest wood and the latest conservation strategies to bring you high-quality results you can count on.
Interested in what we do? Contact a team member online or call us at 770-797-9990 to discover how we can help you.